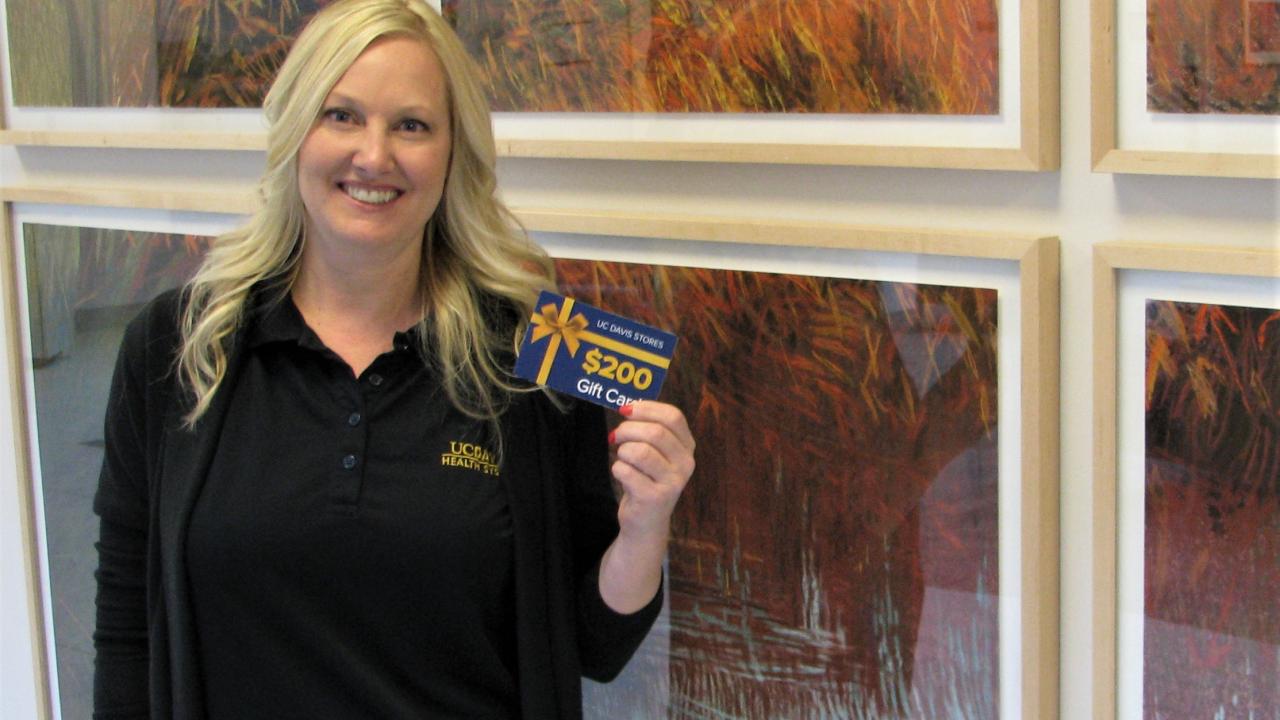 We are nearly two weeks into the inaugural Faculty and Staff Satisfaction Survey. So far, more than 3,100 people have taken part in evaluating 40+ departments operating at the Davis and Sacramento Campuses.
Two early bird survey takers have won $200 UC Davis Stores gift cards. Leesa Ferdig and Kendon Kurzer's names were drawn from the first 500 people to take the survey within 24 hours of receiving it.
Ferdig, a medical office service coordinator at Midtown Family Practice and Specialties was happy to give her input on the survey. "It allows management to see areas that they might not be able to see without assessing a large group of people's responses," she said.
Ferdig plans to buy some UC Davis gear to represent the Aggies when she goes to San Francisco Giants spring training this week.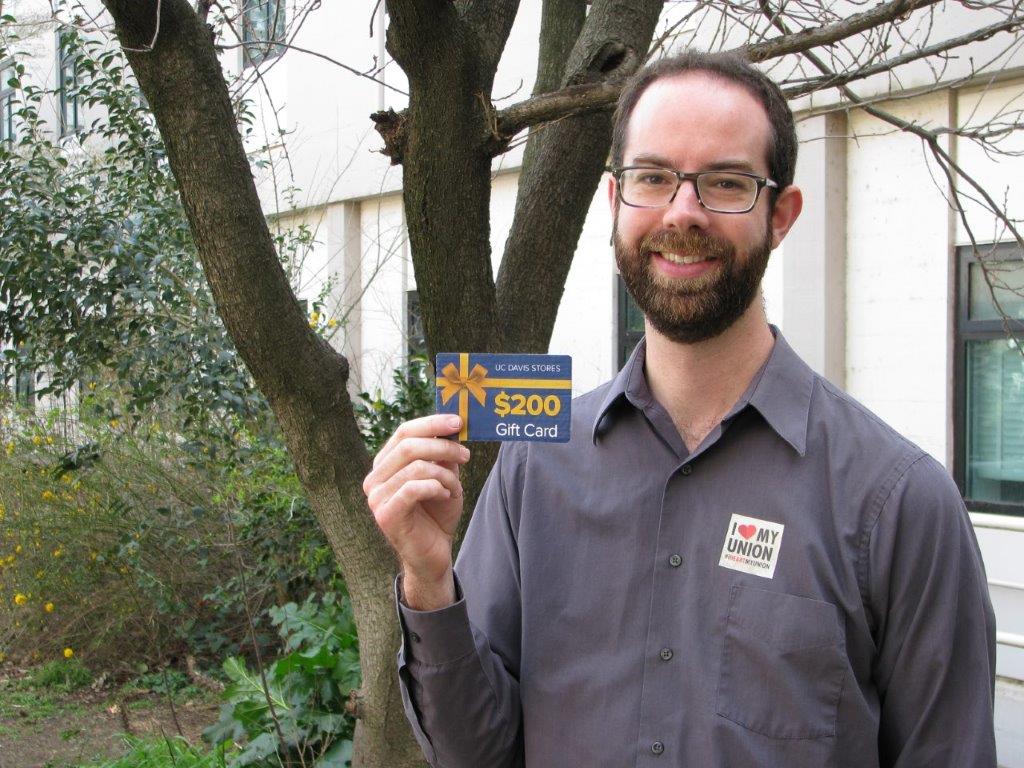 Kerzig, a lecturer for the University Writing Program hopes the survey will spark real changes at UC Davis including, "improvement for those of us lecturers whose voices might not always be heard," he said.
The one thing he knows he'll buy with the gift card is a UC Davis onesie for his newborn.
Keep in mind, everyone who completes the survey is eligible to win the grand prize, a $400 Visa gift card (taxes apply). Everyone who completes the survey will receive a coupon to redeem an appreciation gift (while supplies last). You have until the end of the survey on March 13 to print that gift coupon.
For information on the survey and how to take it, head to satisfactionsurvey.ucdavis.edu.