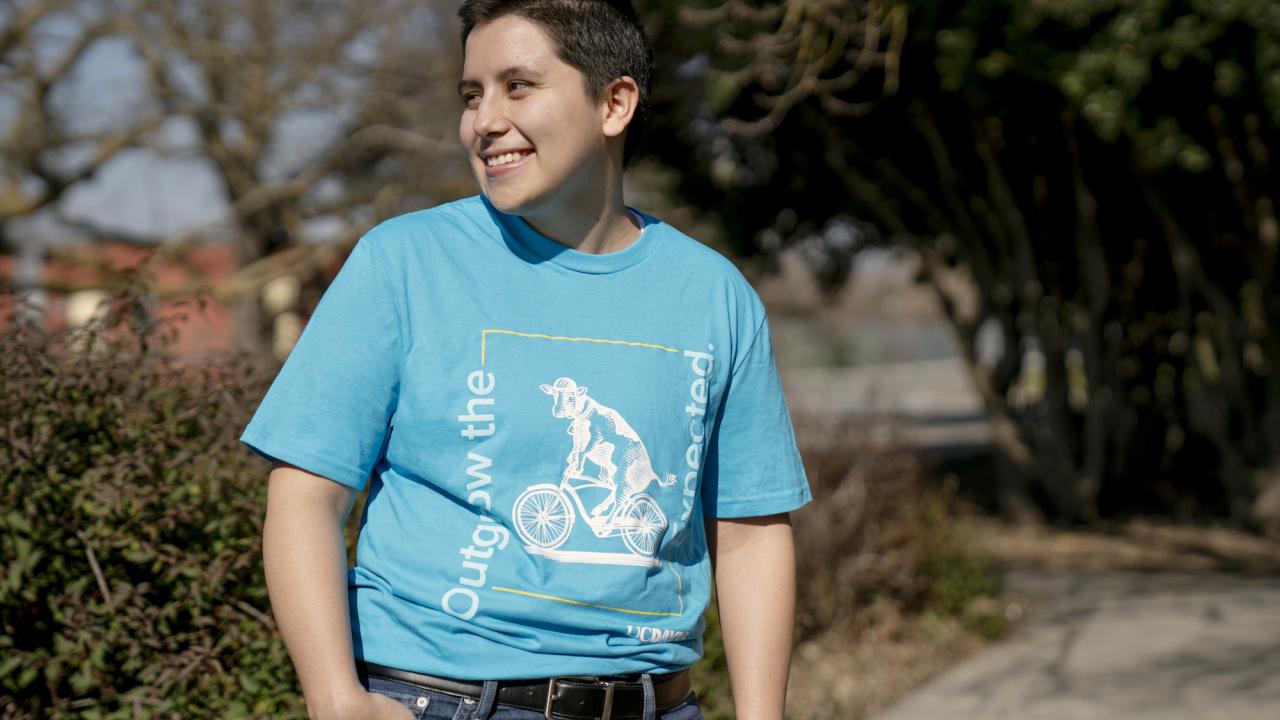 Don't miss out on your survey gift this year, with these tips
We know your time is valuable, so we offer a choice of gifts for employees who complete the UC Davis Academic and Staff Satisfaction Survey. Obviously, we also know you are primarily driven to make the university a better place and want to share your experiences to help us all make improvements. That should be reward enough.
But the free UC Davis swag is a nice little bonus for taking a few minutes out of your day. Am I right?
Last year these items were so popular that not everyone was able to have their first choice of gifts — and some options ran out early. This year even more UC Davis swag has been ordered, but we want to make sure you don't miss out on your favorite choice!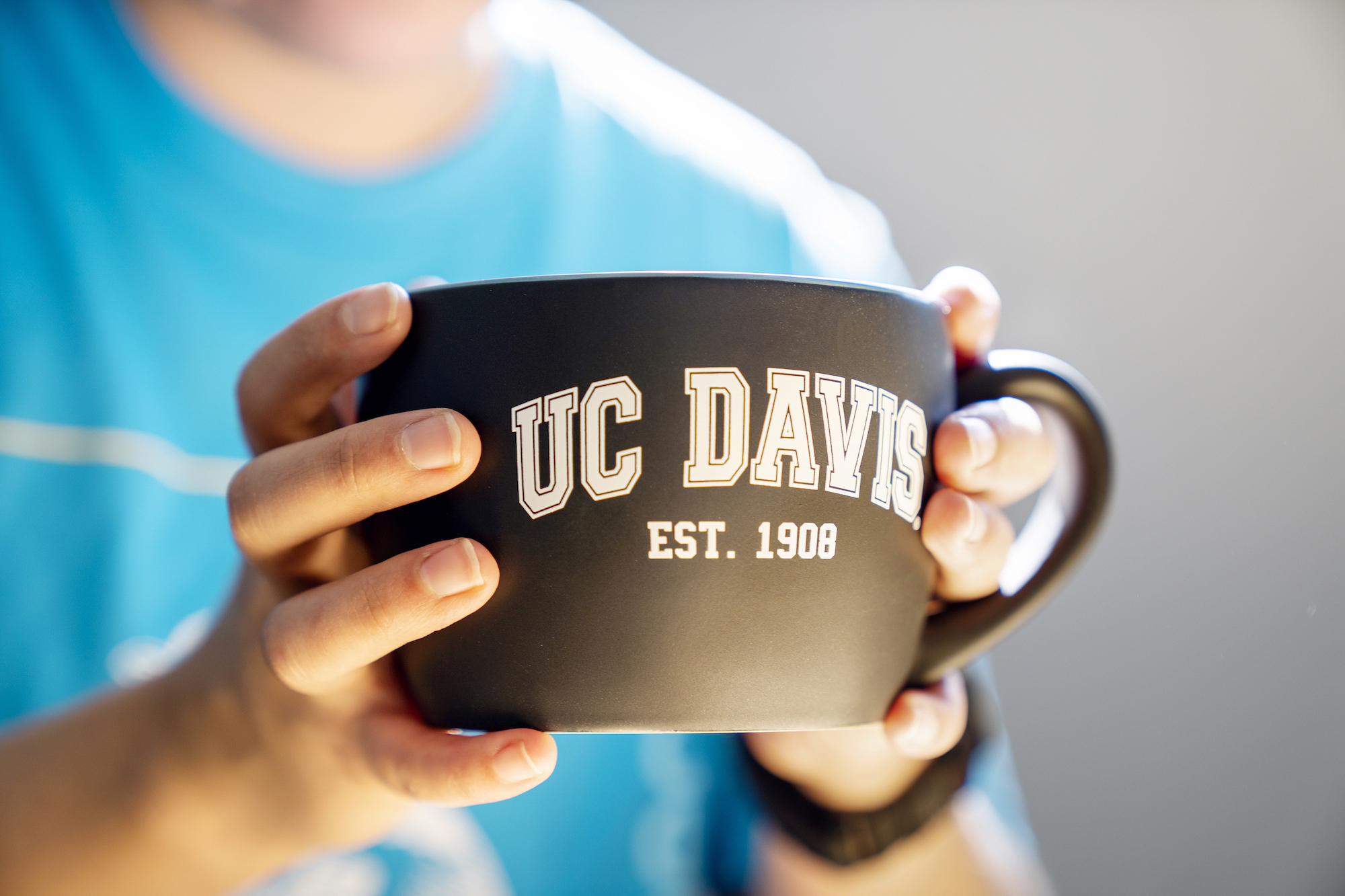 Here are our insider tips on claiming the best gift possible this year:
It's all about timing: Frankly this is the most important tip. If you have your eye on a particular gift, make sure you complete your survey early and don't wait to go to the UC Davis Campus Store or UC Davis Health Fitness Center to claim it. (My bosses want me to remind you that the survey only takes 2-3 minutes to complete per service line that you would like to evaluate. Go to the survey website and login with your Kerberos password to get started now!)
 
Brand-new UC Davis branding: This year we had a chance to partner with Strategic Communications and offer the new "Outgrow the Expected" T-shirt design. This is the iconic turquoise shirt design worn by Gary May himself at January's Kickoff Celebration, with an illustration of a cow on a bicycle by the world-renowned artist and UC Davis alumnus, Steven Noble. So if you weren't one of the lucky few to speak at the event or catch a T-shirt from a cheerleader, here is your chance to join the wave of excitement with the new campus messaging and "Outgrow the Expected."
 
Last year's favorite: Mugs were the most coveted gift last year and sold out first, so we're bringing them back and have placed a much larger order to serve the mug lovers among us. Now is your chance to get the one that got away or to complete a matching pair. Keep one at your desk and at home —

or one for coffee and one for soup, you get the idea. Rumor is that this mug will be offered with different interior color options for future surveys, so now is a great time to start a matching set. Collect them all!


 
A vote for sustainability and wellness: An insulated lunch bag is the newest item among the gift choices. This is no child's lunch box. It's an 11-by-13-inch tote bag with a zipper and shoulder strap, along with that crucial insulation to keep your lunch cool. Great for picnic adventures or your average weekday. Bringing your lunch to work is not only a great way to make consistently healthier choices and save money, but it is also an environmentally friendly way to cut down on disposable packaging.
 
Consolation Prize: Like I said, we don't know yet which gifts might be the most popular this year. But rest assured that if your first choice is gone before you have a chance to pick up your gift —

then your second choice and even your third choice are still pretty great options.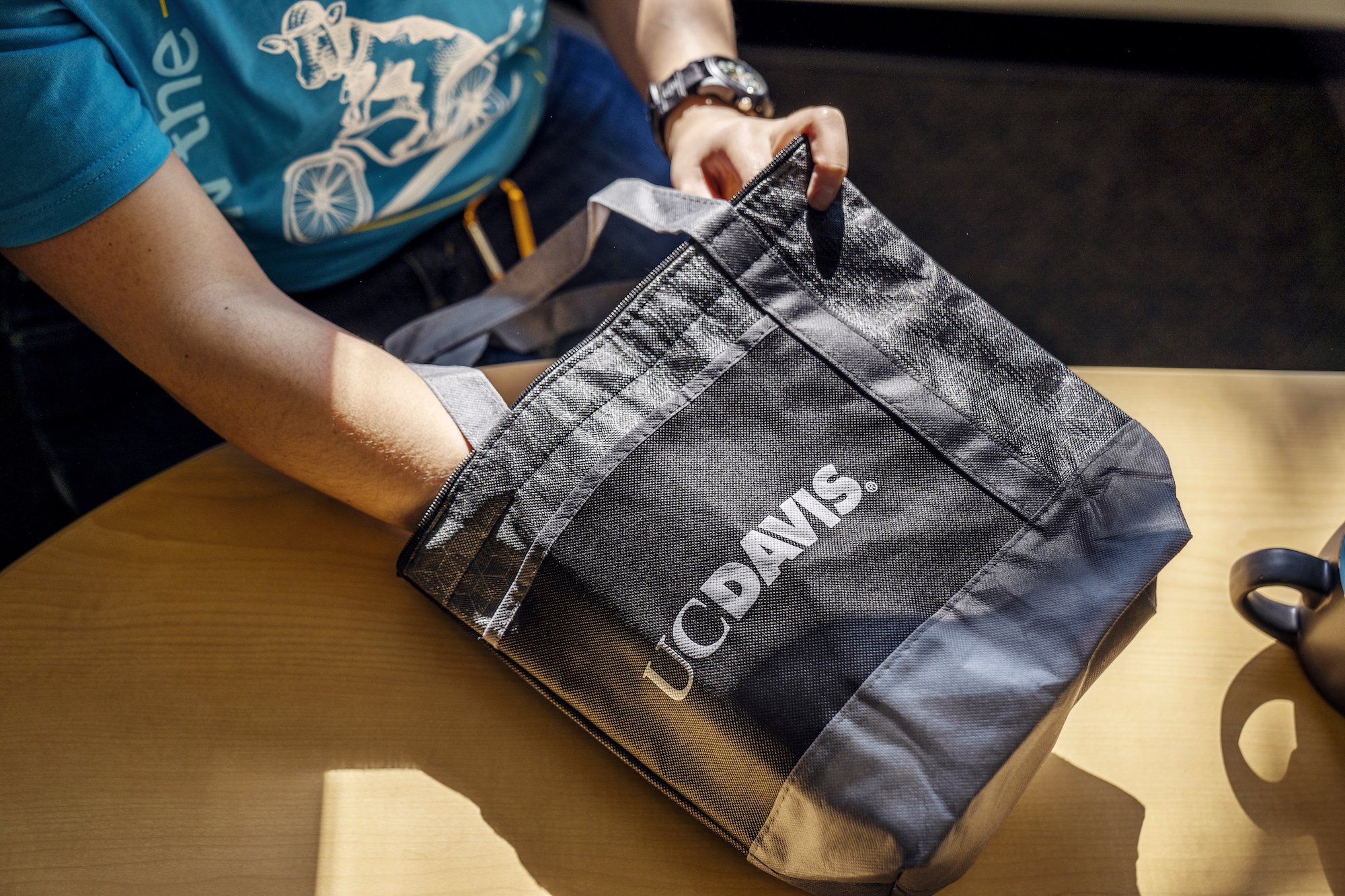 Kicker: If you do still manage to miss out on claiming a gift before the deadline of March 26 (that's more than 2 weeks after your last day to take the survey!), you'll still have that $5 off coupon from UC Davis Stores that you receive upon completion of the survey. And then you'll have until May 1 to spend it (on a $20 purchase, yes, exclusions apply). Good for procrastinators and early birds alike.
As of Feb. 19, you can go to the survey website and login with your Kerberos password to finish your survey. Claim your gift by visiting the guest services desk in the UC Davis Campus Store or at the UC Davis Health (UCDHS) Fitness Center. In 2020, you have until March 11 to finish taking the survey and then until March 26 at the latest to pick up your gift (or until supplies last). If you're still looking for more info, last year we offered you 7 tips for taking the survey, which you might also find useful.