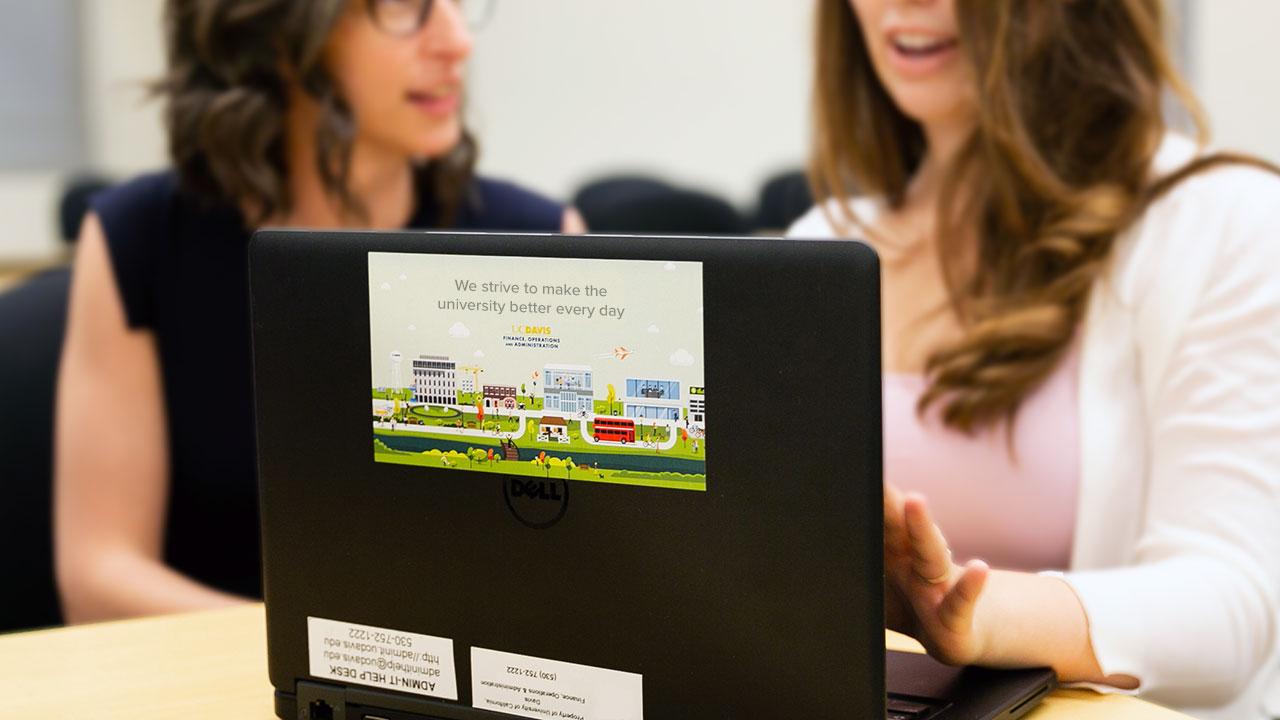 Making good on a promise to act on feedback.
The Division of Finance, Operations and Administration is making good on a promise to act on feedback it received from the UC Davis staff and faculty it serves. During the winter quarter, FOA asked faculty and staff to evaluate their experiences with 41 FOA departments, 17 of which provide services to the health campus.
Now that the results have been organized, those departments have come up with action plans in response to the feedback.
"With more than 6,900 responses, we're able to see some clear-cut areas where we can improve services for faculty and staff," said Kelly Ratliff, Vice Chancellor of FOA.
Ratliff and her leadership noted common themes across the board, like survey takers wanting the FOA units to better understand their needs, and to help them with problem resolution.
"This survey wasn't just about the improvements we need to make," said Ratliff, "We were also able to see what we're doing right so we can keep building on those strengths. And we're recognizing exemplary employees who were praised by respondents."
The inaugural survey was successful in more ways than one. On a rating scale of 1 to 5, ten of the 41 departments scored an overall 4 or higher. UC Davis had the highest number of participants in its first year, compared to nine other colleges and universities that conduct the same survey.
UC Davis will continue conducting the survey for at least the next four years, creating a framework for continually evaluating the effectiveness of administrative services. The survey will also expand to include other departments.
View the survey results.
View the department action plans. 
Tags